Hotel Mezni Louka - hotel in Hrensko, The National Park Bohemian Switzerland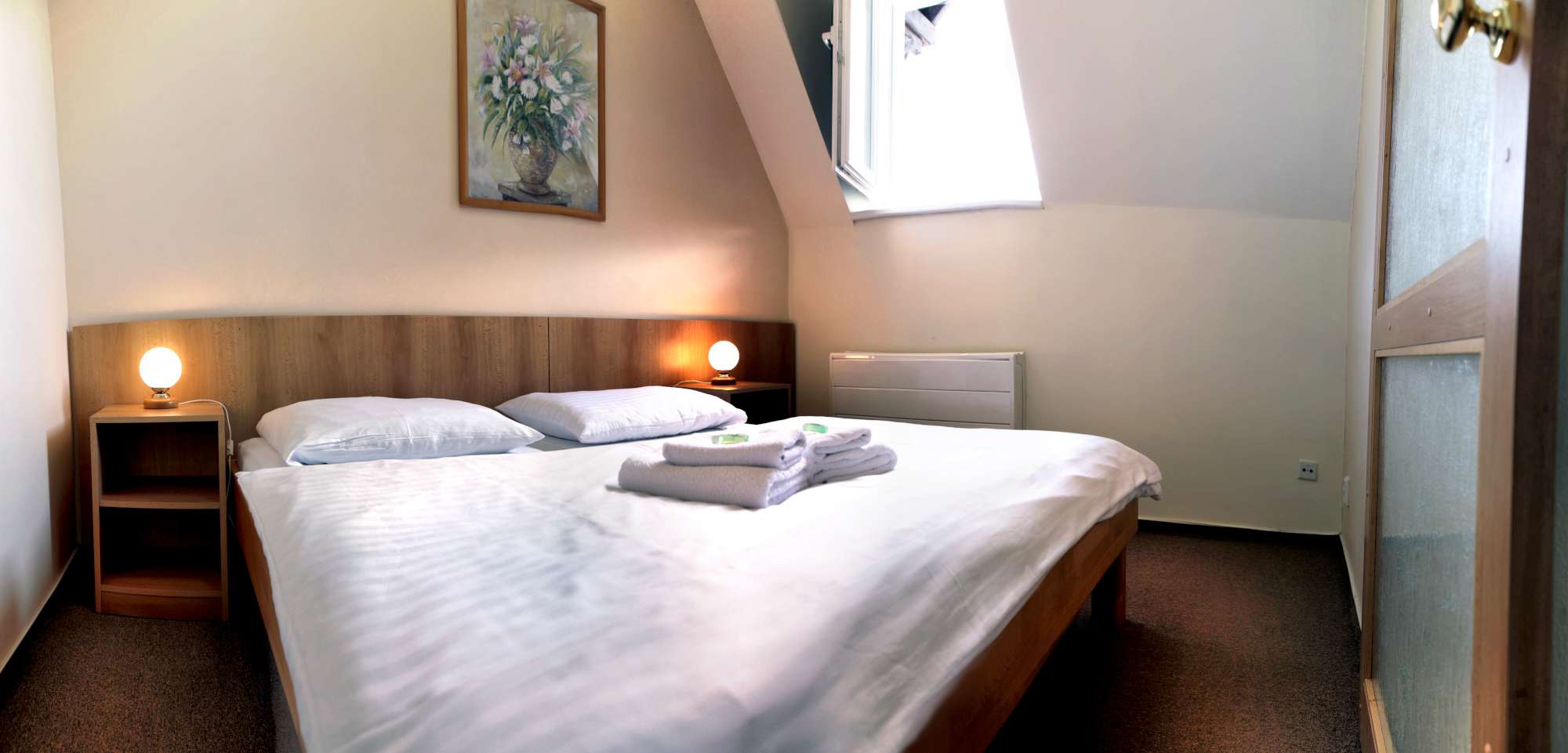 Welcome to the official website of the hotel Mezní Louka, located in the heart of  The National Park Bohemian Switzerland where they intersect various hiking and biking paths along the cliffs to the Pravčická brána. Pravcicka brana is the biggest natural rock bridge in Europe.
Hotel in The National Park Bohemian Switzerland offers accommodation in 20 rooms with two beds. Each room has Internet Wi-Fi as well as the entire building. Hotel guests is available parking on an unguarded parking lot directly in front of the hotel. For other guests, parking is at their disposal for 100 CZK fee.
The hotel restaurant offers an intriguing gastronomic experience. Fresh and quality ingredients are the foundation for us.
Hrensko neighborhood offers many unusual nature experience. Undiscovered nature of The National Park Bohemian Switzerland gets everyone of you. Rock towers, gates, walls, ravines - all this and much more you can discover the park. Embark on Pravcicka brana or go on a boat after Edmund's gorge and Wild gorge - it will be an experience!